.
Itís been awhile since posted anything so here we go...
Griddle - Redneck style...
So, I was looking at getting in on the gas griddle craze and cooking outside to keep the smell, grease and smoke out of the house. Unfortunately, they want a small fortune for what is essentially a plate of steel and a burner. A large Blackstone griddle is in the $400ish range without a cover. My son said why not build one instead. He suggested using a old gas grill someone gave us several years ago that was slowly rusting away that we never used. So, I went out back to see if I could make it work.
Challenge accepted...
So this is what Iím working with.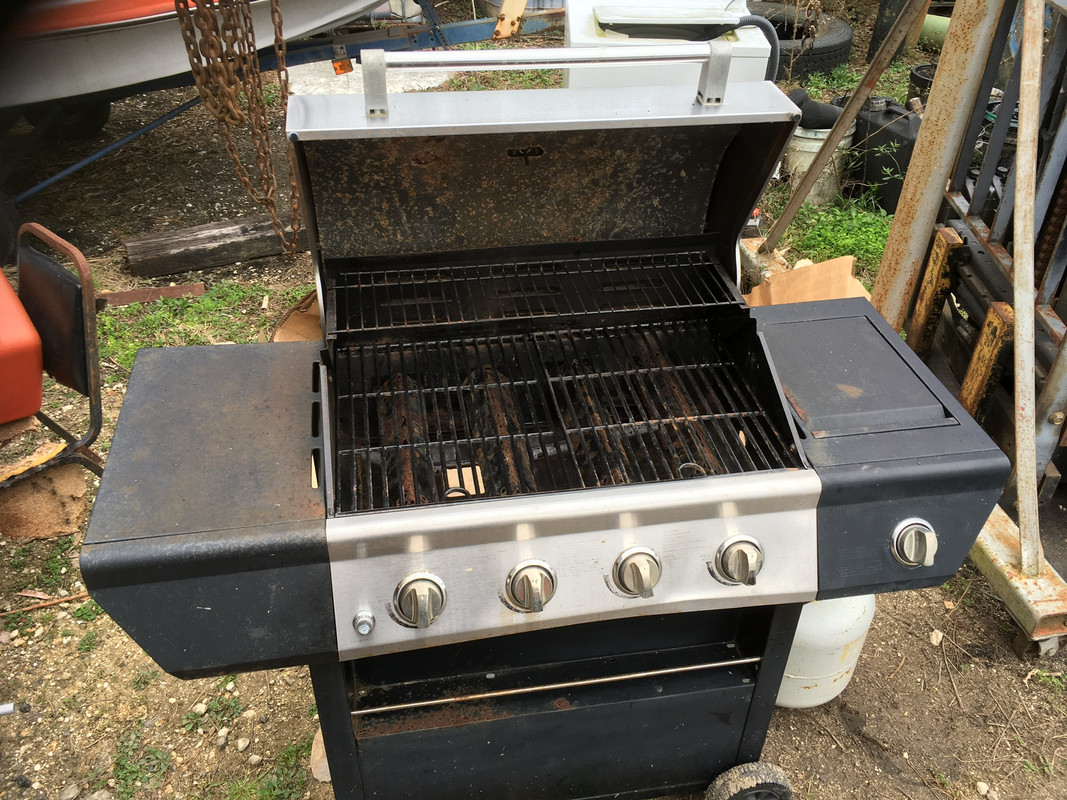 I removed a bird nest and cleaned it up a little. I then hooked up a gas bottle and fired it up. It will need a new regulator and burners but it did fire up. Good deal...
So, itís off to the scrap metal pile.
I chose a piece of 1/4Ē thick steel for the griddle and began laying out and cutting.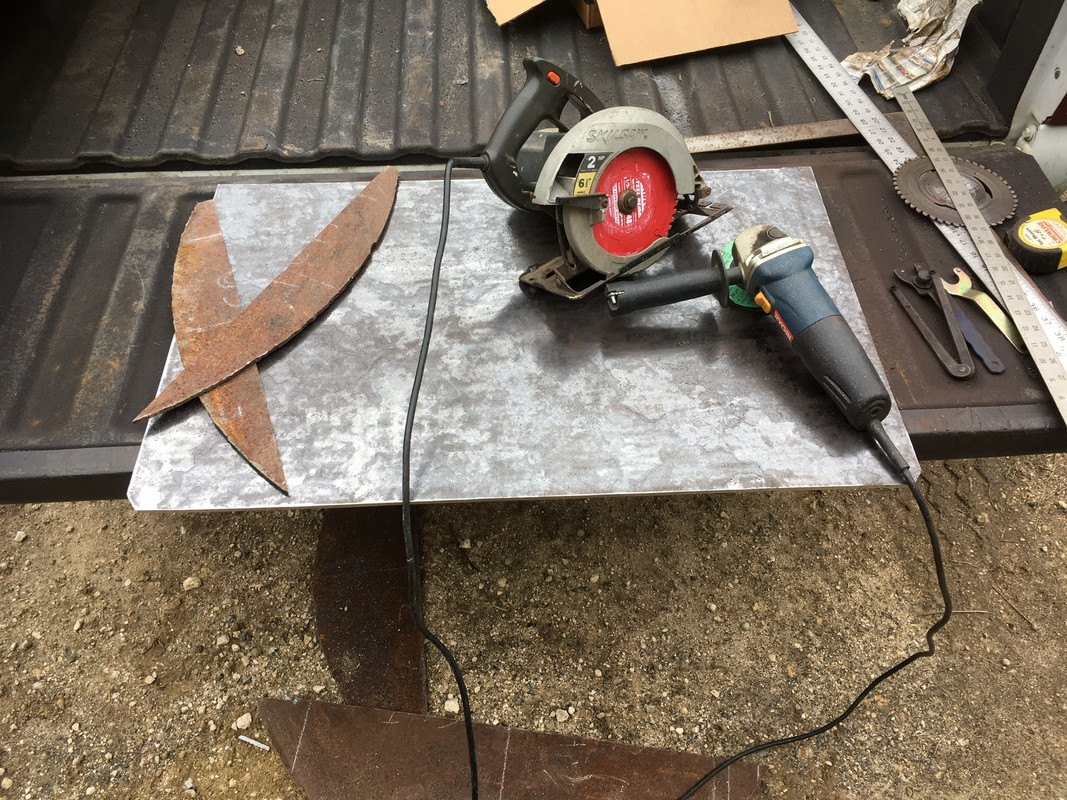 Not having access to a large heavy brake to bend up the sides meant that another method would be needed. So instead, I cut almost through the plate on the bend lines, leaving approximately .020Ē of material. I then clamped the plate to the table and used adjustable wrenchís with a little muscle to bend the plate to the desired position.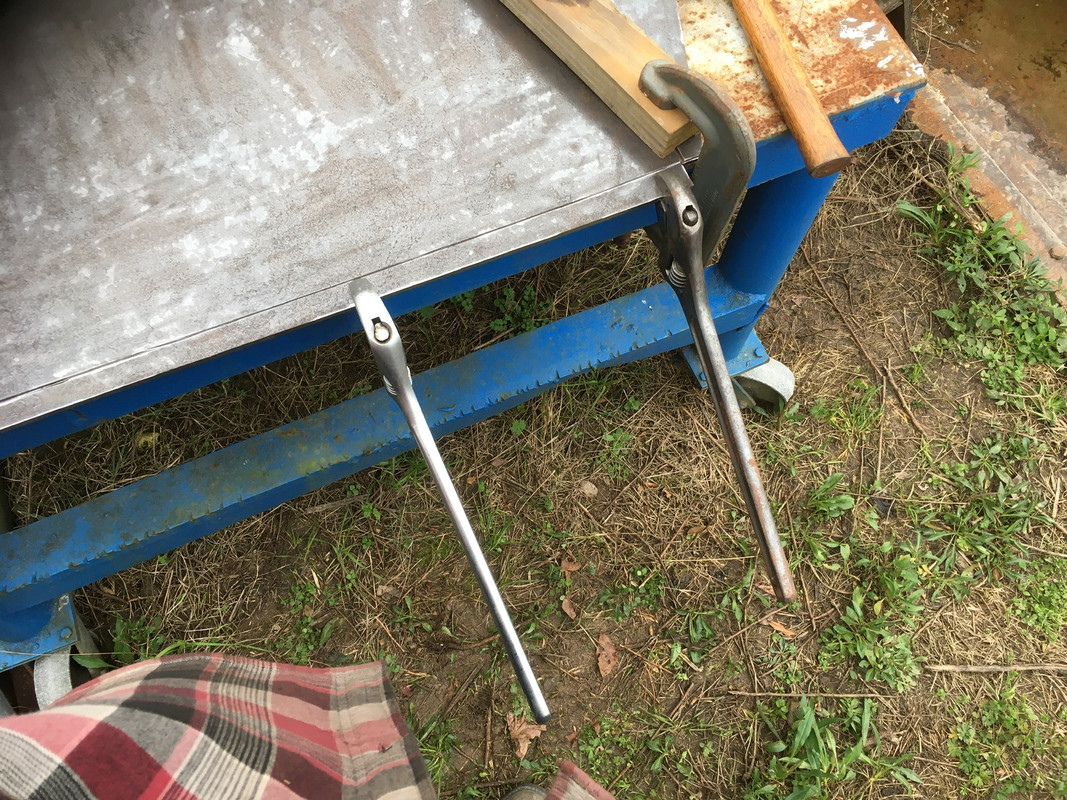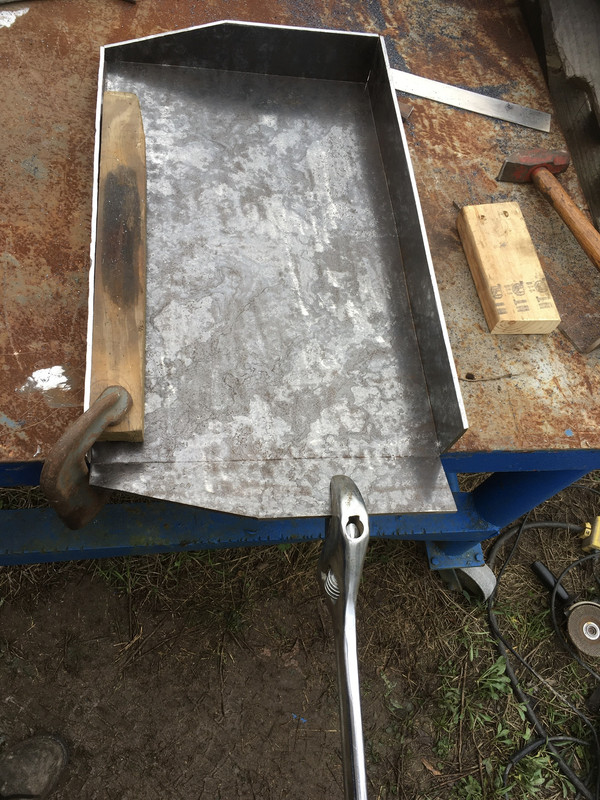 So, does it fit...???
Yup...😎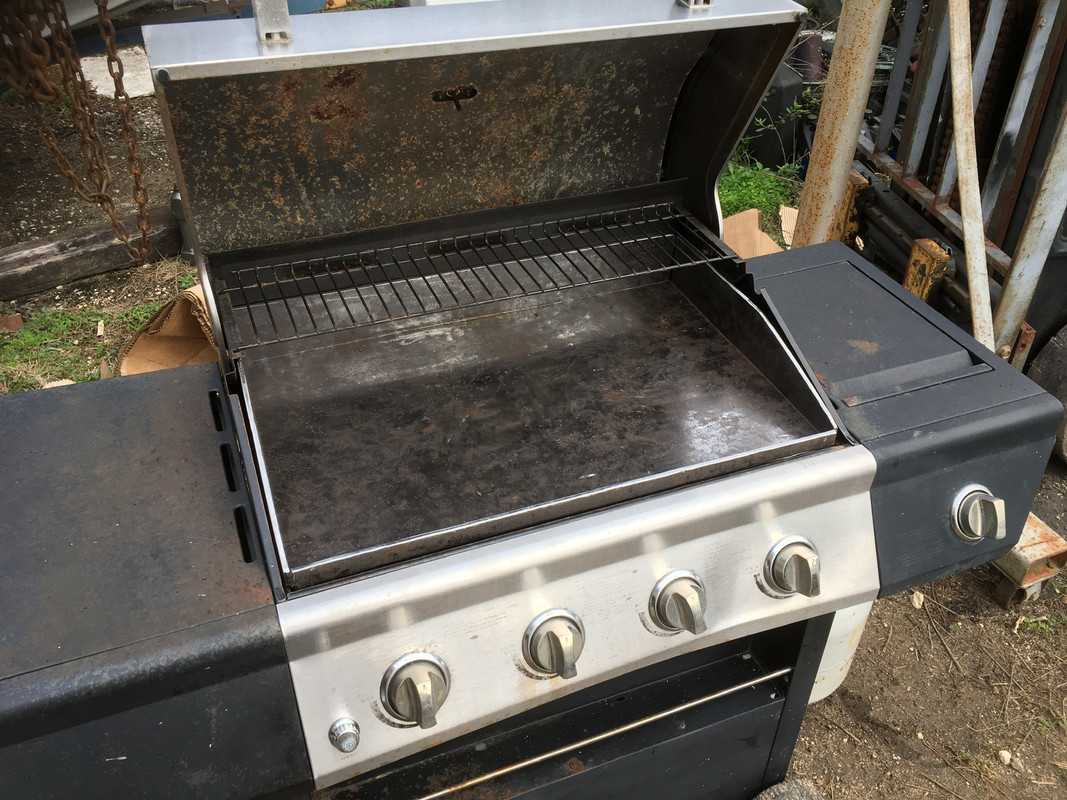 Time to weld up the filets.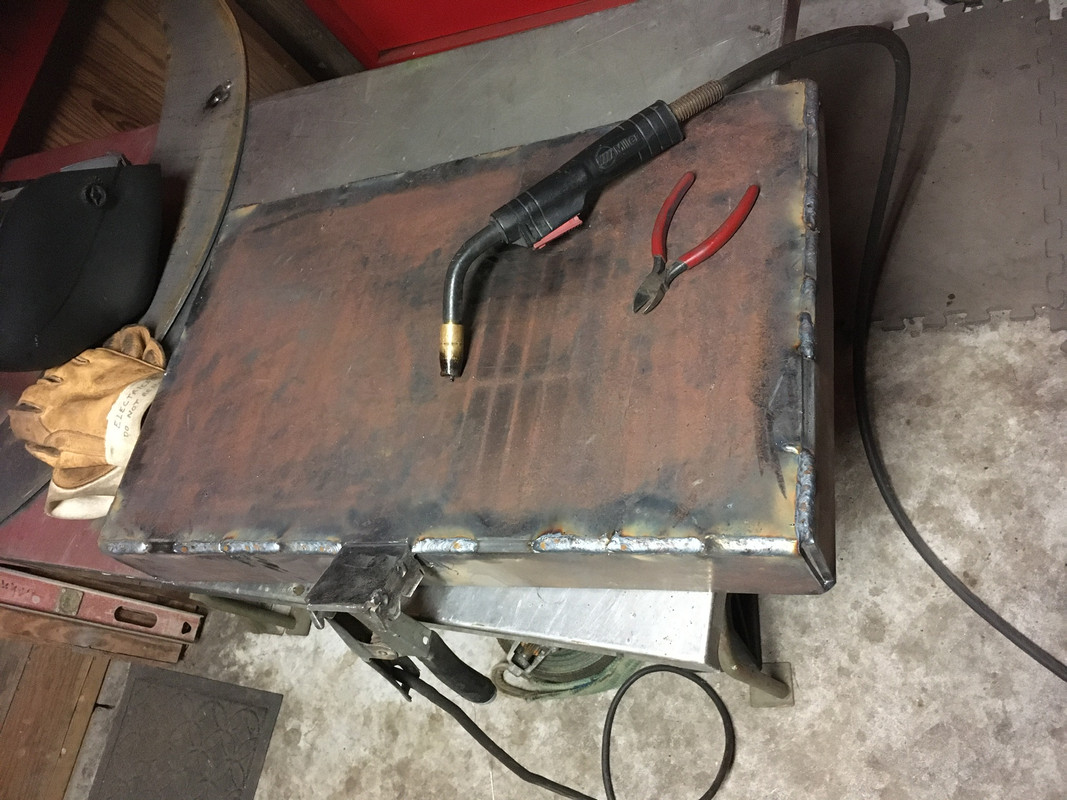 You may be wondering why go through all the trouble of cutting partial through, bending and welding when I could have just cut all the pieces out separately and welded it together since I was welding it anyway. Well, I could have, but then the spatula wouldnít fit cleanly against the sides making cooking and cleanup difficult. Besides, it looks better.
Time to season the grill.
I was out of used motor oil 😔, so I had to use vegetable...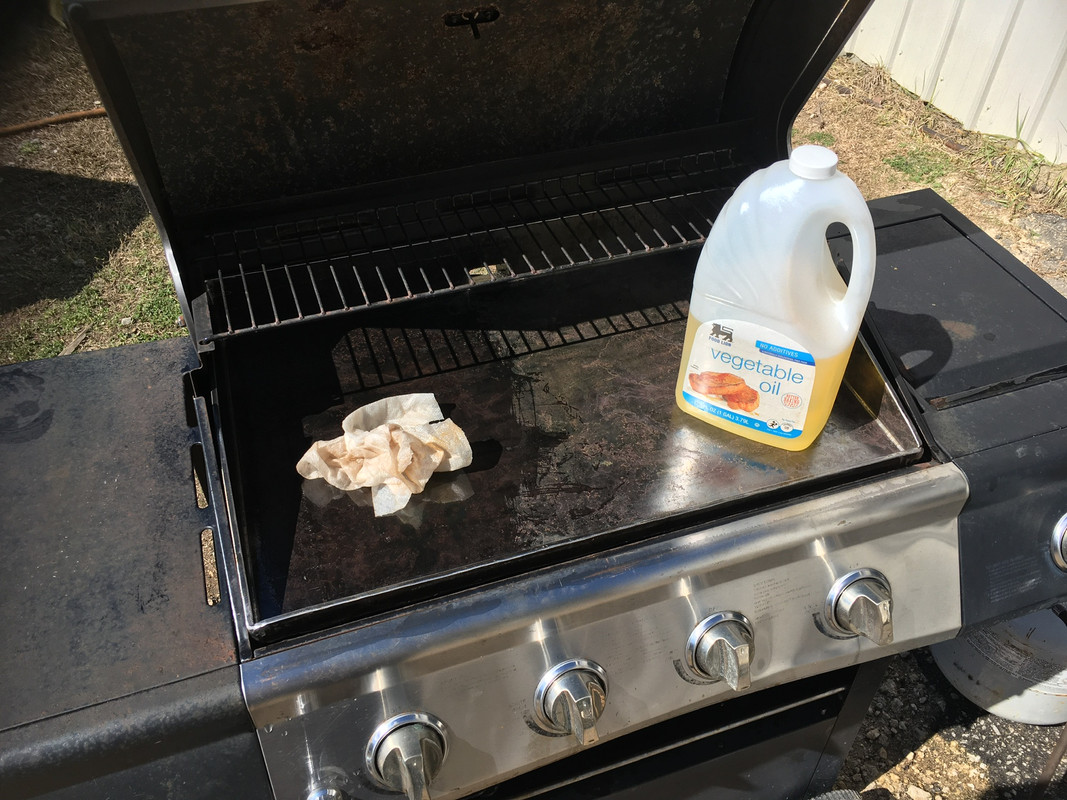 Seasoned...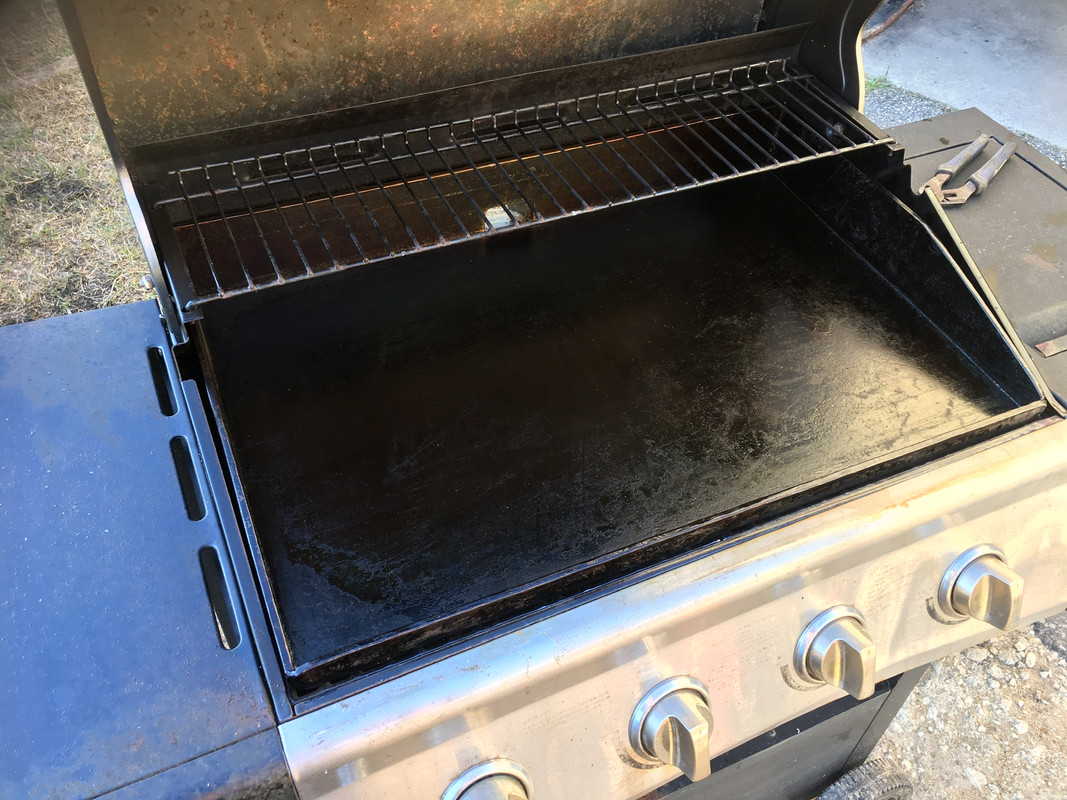 I forgot to take pictures of the grease trap construction (a hole in the back plate with a spout) but here is a finished picture of it along with the high dollar grease receptacle.
Time to cook. (first try) 🤞
Cheddar cheese wraps and sausage.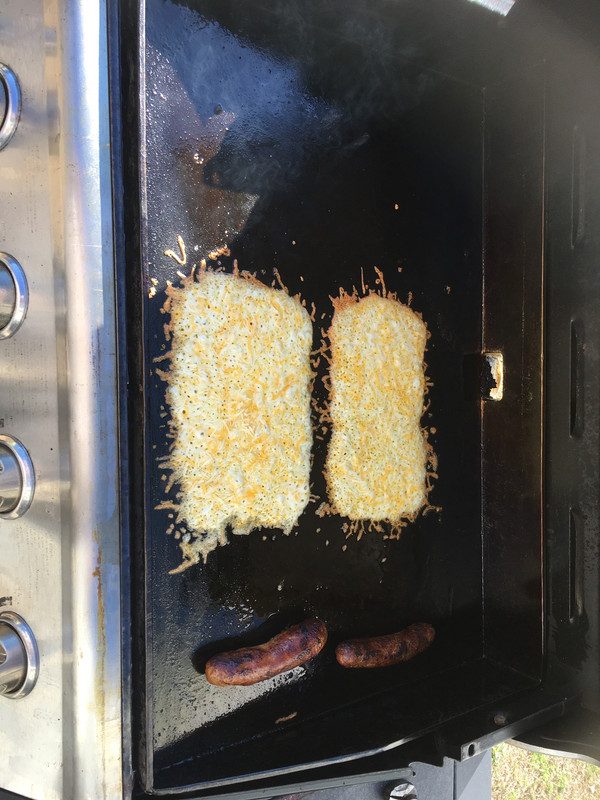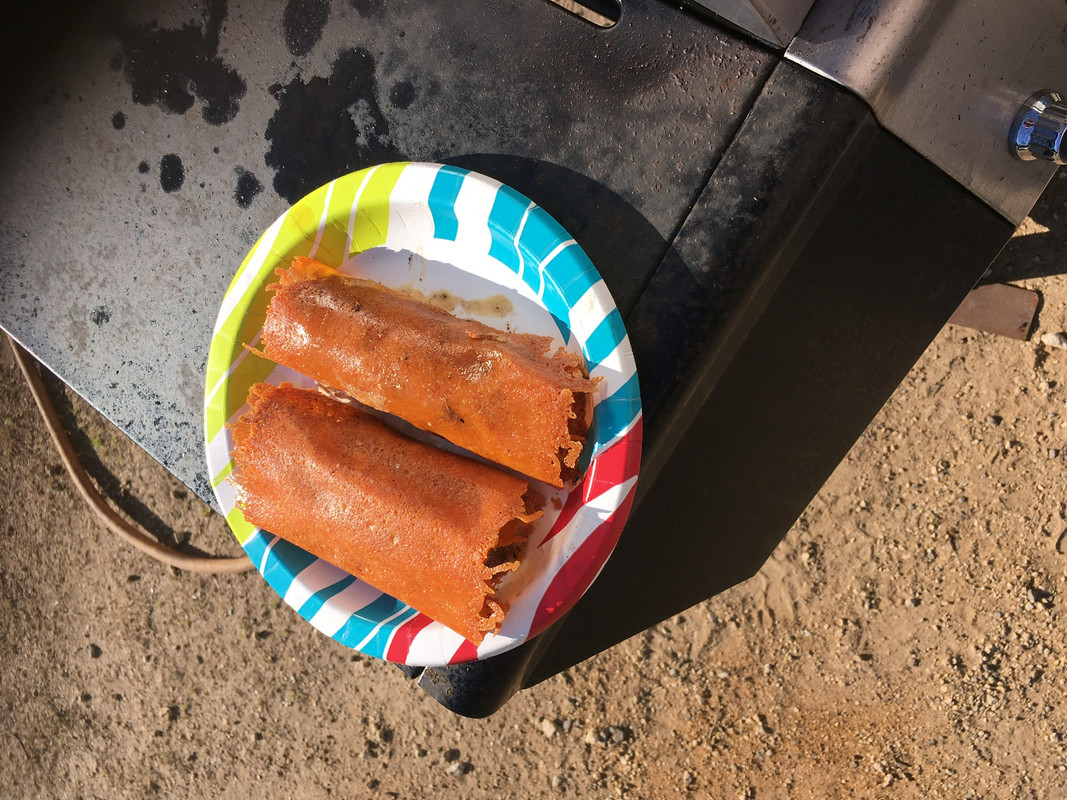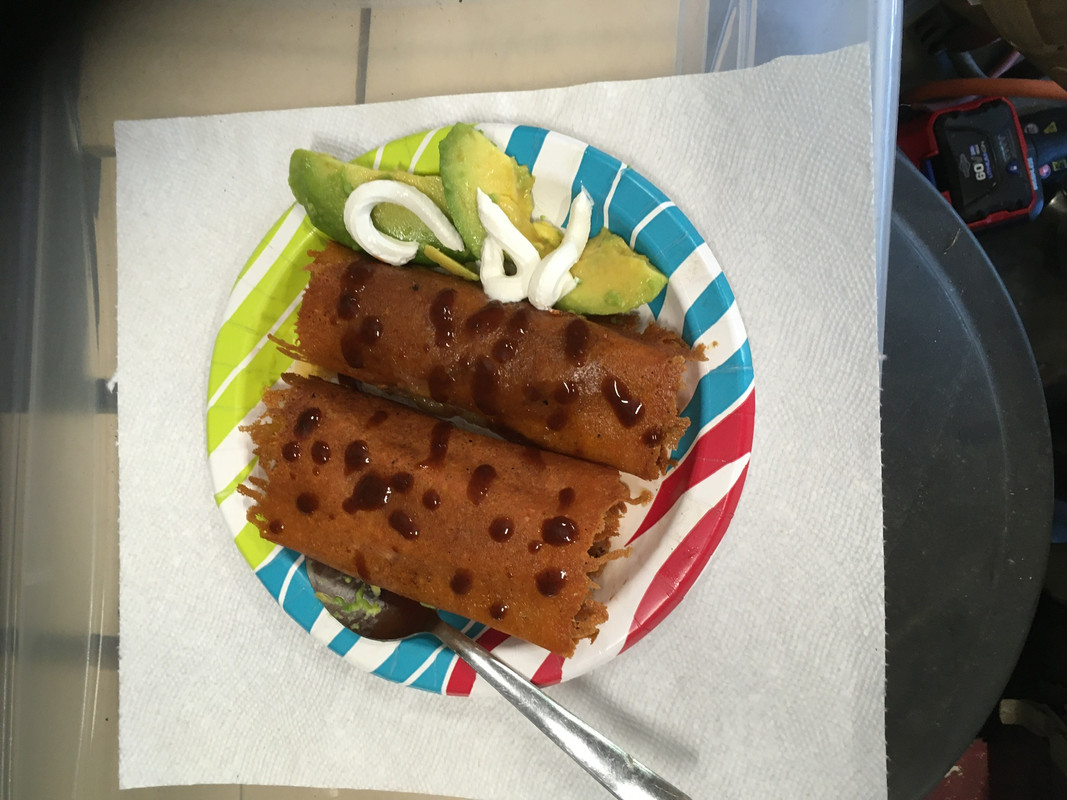 This was a fun little summer project and Iím pleased with the way the came out. The grill is now dual purpose as the original grates are still there and accessible with the removal of the griddle.
I have since replaced the burners and added a adjustable regulator for better heat control. Parts cost about $40. A tenth of the cost of a new one.
Now Iím hungry. I think Iíll fire it up...
😎
>