Over the last few years we've been gardening - a lot. And gardening seems to involve a lot of digging. As we dig we find... golf balls! Seems the previous owner spent his time smacking balls in every direction. I've been putting all these balls in a bucket thinking I'd find a use for them someday. Well, that day has come.
Started by cutting scrap fir lumber into sticks roughly 3/4" square and routing the corners. A belt sander made short work of sharpening both ends.
The golf balls got drilled using a step drill.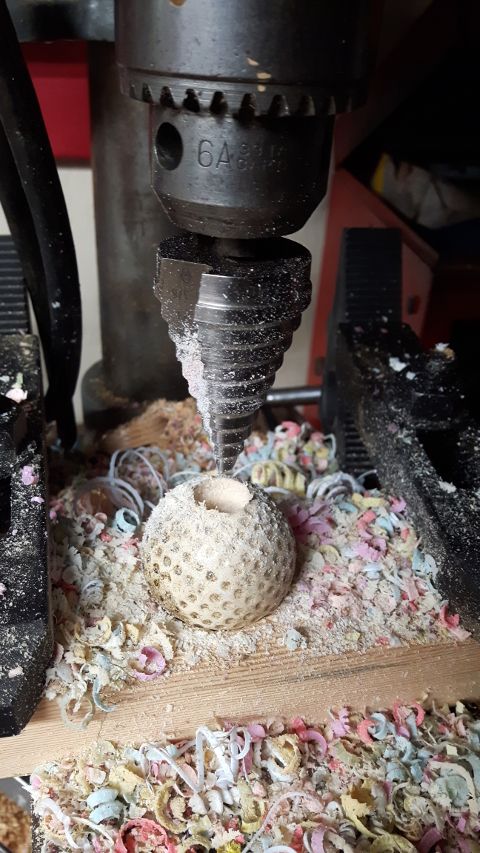 A bit of silicone glues the balls to the sticks.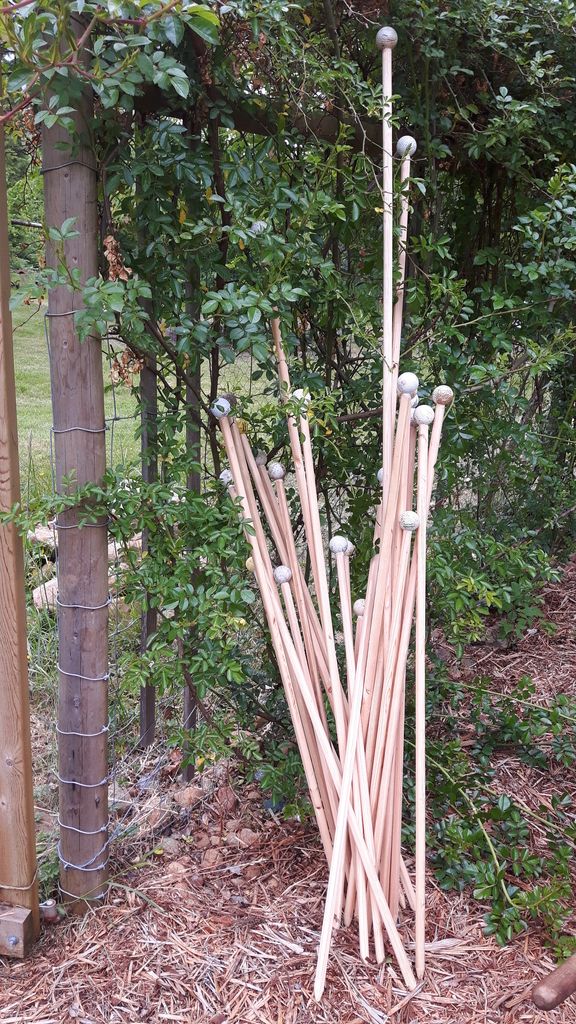 And we now have standoffs for the garden netting over the strawberries.